Spring is *Finally* Here!
And we're totally ready.
---
It seems like it's been forever since we last saw our dear friend, the spring- the Finch is ready! We are receiving many bright and cheery fabrics and gorgeouse summer weight yarns and patterns now, and we can't wait to show you (so come in and see)! Our teachers have been preparing gorgeous samples and fabulous classes to keep you inspired and creating all summer. Click on the photos for more info or to register.
---
The Knit Linen Market Bag Class will have you ready for the farmer's market! Learn a "magic" stitch to knit this one up quickly!
We're so excited to have this new line of summer colors in Quince and Company's Italian Linen yarn. Use this yarn to knit the Market Bag (above) or the Spring Scarf (below).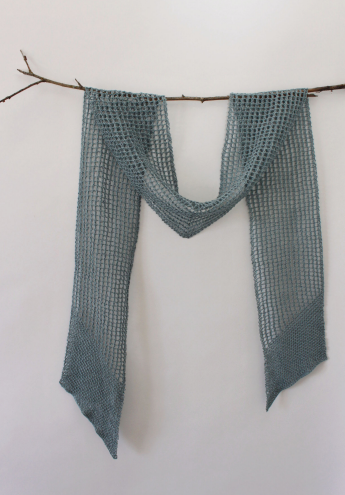 This lovely
spring scarf is a great class
that will take your knitting skills to the next level, and you'll love your new scarf! And with such great color options (see the yarn above), how can you go wrong?!
Sewing and Knitting Classes!
---
Knit AND Sew in this fun class!!!
This is a beginner knitting and sewing class
with a more advanced knit pattern for those more experienced knitters. This would be a fantastic class for a mother's day present- knit and sew with your favorite mother daughter or friend!
Knitters!
This sewing class
is for you! Make yourself a circular needle holder and get all your needles organized!
Sewing Classes
---
This Kaftan
is the perfect poolside apparel item- beginners and intermediate students are welcome (intro to pattern drafting for the experienced sewists)!
Pool season is about to start- come get yourself pool ready with
this beginner sewing class
!
The Deer and Doe Datura pattern is one of my very favorites- come learn to how to line a bodice, sew french seams, and sew a curved hem. And leave with an adorable new top!
This class
is coming up this Tuesday!
The Poof Class
is among our very favorite classes around here- get your poof on and bring a friend!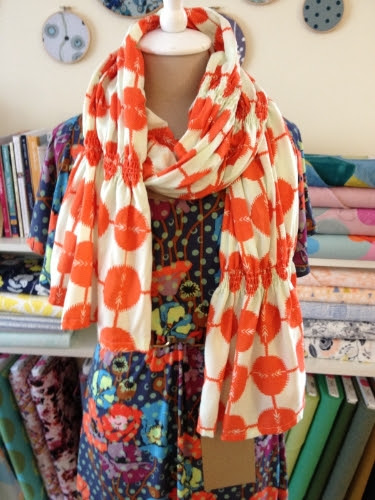 This is
a great class
for beginners- a few spaces left for this Tuesday's class!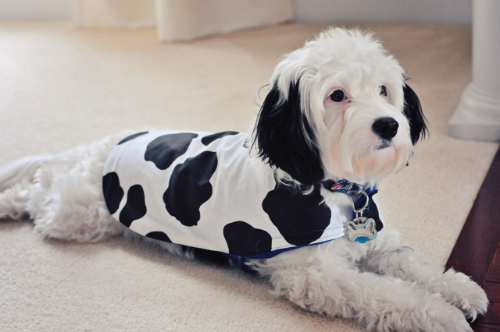 In this
Posh Puppy class
for adults, we will learn to sew an adorable new accessory for your favorite furry friend (isn't Dexter cute?!).
This is a great super beginner class- learn to
make a bow tie
for your favorite little or big guy. If your man prefers ties, there's a class for you too!
Ever wanted to
learn to smock
, but don't have a little girl to dress? This class is for you! Learn to smock and make yourself an infinity scarf!
New Yarn!
---
Also just in: this gorgeous new linen ribbon yarn by Quince and Co.. We have many new patterns in too- I can't wait to make this tank top!
Social Events
---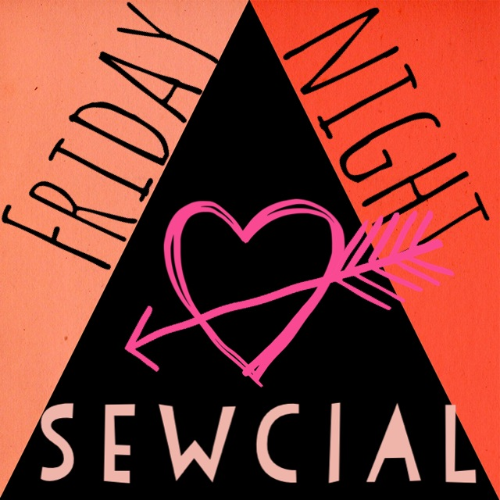 For Knitters and Sewists: May 2nd is the next Friday Night Sewcial. It's First Friday in downtown Leesburg. We'll be having live music, adult refreshments, and snacks!! Bring a project, and come be sewcial.
This one's an Adult Day Camp! Yay! We start with French press coffee in the morning, break for lunch at Wine Kitchen at noon, and finish the day with a new dress. It's a great time for all!
Come play!
xoxo,
the Finch